Intelligent metering with smart measurement technology.
Our heat and cooling energy meters offer exceptional quality and maximum precision. Due to the continued development of our meters, we offer a portfolio, which meets current requirements and rules, such as the European Energy Efficiency Directive (EED) as well as international standards.
Draw on the potential of remote meter reading for heat and cooling energy meters and complete your measurement tasks quickly and reliably. Our innovative remote reading systems allow you to perform remote readings in a precise and cost-effective manner. All consumption data is securely transmitted to your systems and can be used for various purposes, such as submetering, energy monitoring or smart building applications.
Precise heat and cooling energy meters
ZENNER offers a full range of heat and cooling energy meters, which you can use to complete all your measurement tasks. From compact meters through to flow meters, heat calculators and temperature sensors we have a product suitable for the application. Our range comes in nominal diameters from DN 15 (nominal flow qp 0.6 m³/h) to DN 300 (nominal flow qp 600 m³/h) – with EC type examination certificate and EED compliance.
By combining precise measurement technology and innovative remote reading technology, you can transmit all consumption data with minimal effort in a precise and secure manner. From consumption reading per apartment (submetering) through to the heat generation plant. Transfer stations for district and local heating networks, block heat and power plants can also be reliably monitored.
Innovative reading technology: M-Bus, Wireless M-Bus and LoRaWAN® IoT
ZENNER provides you with support during the planning, installation and operation of remote reading systems.
In addition to wired M-Bus solutions, we provide two innovative solutions for the wireless remote reading of your heat and cooling energy meters with the wireless M-Bus radio system and the stationary LoRaWAN® radio system.
Benefit from the following:
Readout without needing access to the property
Simple and secure transmission of meter data
Avoidance of reading errors
Optimum data quality and continuous availability of data
Analysis of consumption data and forecast generation
Shorter readout and billing intervals possible
Simple reading of difficult to access measurement points
Products
Experts and innovators in water metering technology
ZENNER have over 100 years of experience in water metering, as well as being represented in over 90 countries. Get in touch with our team of experts and innovators to learn about what we can do together with you.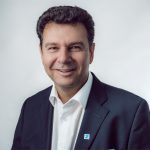 Axel Göritz
Director International Business
Contact
Local expertise for your local markets
We have regional expertise across the world, including local support partners, allowing us to understand your market and your market requirements. This allows us to offer and support solutions that are right for you.