Intelligent water management with smart measurement technology
Automatically read and monitor water meters so as detect system issues and leaks at an early stage. At ZENNER we offer a comprehensive solution for measurement technology and system solutions. Innovative M-Bus and radio solutions, the Internet of Things (IoT) and in particular LoRaWAN® technology offer a wide array of options.
The automated reading of shaft meters or leak detection, minimise water losses and gradually convert your water network into a smart water network. We are utilising precise measurement technology with software and network technologies to deliver a tailored solution for Water Industry 4.0.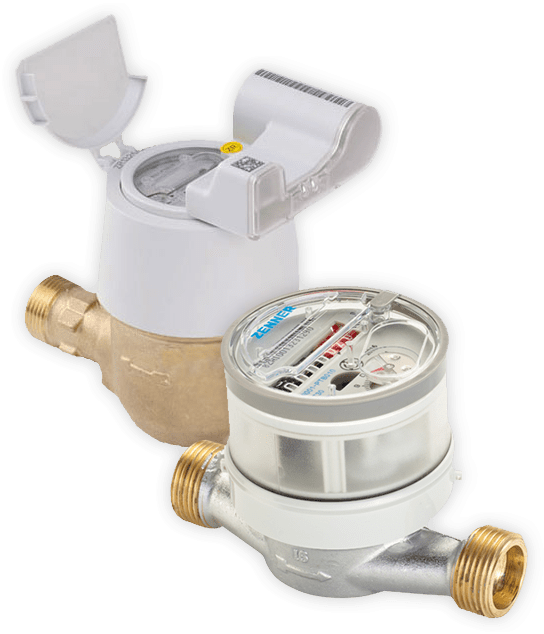 Innovative technology for all measurement tasks
ZENNER offers a full range of water meters, allowing you to effortlessly complete all measurement tasks in drinking water supply and distribution. Our product portfolio ranges from single-jet meters, to various multi-jet and positive displacement meter versions, through to the full range of Woltman meters.
By combining precise measurement technology and innovative remote reading technology, you can transmit all consumption data with minimal effort in an accurate and secure manner. Our solutions are ideal for water consumption reading per apartment (submetering), applications in the drinking water supply and in the fields of waste water and agriculture.
Products
Flexible reading technologies
ZENNER provides you with support during all aspects of planning, installation and operation of remote reading systems.
In addition to wired M-Bus solutions, we provide two innovative alternatives for the wireless remote reading of your water meters with wireless M-bus radio system and the stationary LoRaWAN® radio system, which offer considerable benefits compared to manual reading, including:
Reading without needing access to the property
Simple and secure transmission of meter data
Avoidance of reading errors
Optimum data quality and continuous availability of data
Shorter reading and billing intervals
Simple reading of difficult to access measurement points
Smart functions such as pipe burst or leak detection
Experts and innovators in water metering technology
ZENNER have over 100 years of experience in water metering, as well as being represented in over 90 countries. Get in touch with our team of experts and innovators to learn about what we can do together with you.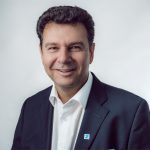 Axel Göritz
Director International Business
Contact
Local expertise for your local markets
We have regional expertise across the world, including local support partners, allowing us to understand your market and your market requirements. This allows us to offer and support solutions that are right for you.